If you're looking for a portrait photographer in The Hague, then look no further! I'm Wilmar, and I've got over twelve years of professional expertise in a wide range of portrait photography. Here's a little about who I am and the photography services that I can offer you.
About me
Photography has been a huge part of my life ever since I was handed my first camera at three years old. When I was fourteen, my father gave me his Praktica MTL5. My love for capturing the world around me grew like wildfire. It wasn't until 2008 that I turned this passion into my full-time career as a professional photographer. One of the niches I specialize in is portrait photography in The Hague. I'm comfortable working with a range of different portrait styles, from corporate shoots to creative portraits. Let me know what type of portrait you're looking for, and I'm sure I can accommodate you!
My working style
Making people smile with perfect portraits is what I strive for. While technique is undoubtedly important, I really believe that bringing out someone's personality in portrait photography is key. To do this, I start by having a conversation with the person who is being photographed, all while examining their posture and aesthetics. It's only when the person is relaxed and comfortable that I begin taking photographs. I apply this rule with every portrait photograph that I take to produce natural portraits that ooze personality.
Rates for portrait photography
Concerning rates; I don't charge per photo, I charge for the hours that I put into an assignment. Travel hours € 75,- per hour. Photography (all time on location) 95,- per hour. Image processing 75,- per hour. These rates exclude Dutch VAT. If you work for a company within the EU and can provide a EU tax file number, I will not need to charge Dutch VAT. I am more than happy to provide a quote.

Corporate portrait photography
There are numerous reasons why your company might want to organize professional portraits of its staff. Perhaps you're trying to establish your brand's identity a little clearer? Or wanting to connect with potential clients that visit your website, or maybe you're hoping to give your business that edge over its competitors.
Whatever it is, hiring a portrait photographer could benefit your company tremendously. With my experience working in the corporate photography world, I can help you create employee portraits that will look eye-catching on your website and in a magazine.
Before I arrive at a corporate portrait photography shoot, I always delve into a company's culture and think about the most effective type of portraits. Will a professional and neutral fit work best, or are you looking for something a little more creative to fit in with your company's start-up mentality? I will also talk to you about how you'd like the portraits to fit in with your company's image.
If you want to see more samples of corporate portraits in The Hague, check out this page: corporate portrait photography. Or my other website about corporate photography. Want some tips on how to prepare? Read this blog: how to prepare for a corporate photoshoot.

Portraits for linkedIn
LinkedIn is an essential tool for networking in your industry. Having a professional profile photo can make or break your introductions. As one of the first things someone will see about you, your LinkedIn profile picture should be just the right amount of professionalism while letting some of your personality shine through.
As a business, you may want all of your staff to have the same style of profile photo on LinkedIn. This is where I can help. By matching portrait photos with your corporate identity, I can make sure all of your employees have a LinkedIn profile picture that matches the image of your company.
Of course, you can have any style of portrait photography you wish. However, for the purpose of this networking platform, I'd recommend keeping it simple, incorporating a neutral color, and focusing on the face. See more samples on this page: LinkedIn portrait photography.

Portrait photography on location
Portrait photography while on location is a perfect marketing opportunity. Especially if your company is featuring in a magazine or publication. Mastering the delicate balance between professionalism, information and beauty can be difficult, but I have the experience to do just that.
Before the shoot, I will discuss where the photo will be published and how you'd like your company to be portrayed. By carefully considering the shoot's purpose, I'll help you to pick the perfect on-set location. Of course, I will need to consider the weather on the day, so please be prepared to be flexible with your dates!
To find out more about portrait photography on location, check out my portfolio photos on this page: Portrait photography on location.

Creative portraits
I'm also more than happy to offer my expertise in creative portrait photography. If you let your imagination run wild, you'll understand that creative portraits can be whatever you want them to be.
As well as taking the photos themselves, I'll also help your ideas come to life with vibrant colors and interesting backgrounds. All while keeping the focus on the face in the picture. To find out more about my work as a creative portrait photographer in The Hague, check out this page: Creative portraits in The Hague.
Photographer in the Netherlands
You are not looking for portraits but you do need a Dutch photographer? Head over to this webpage on my corporate photography site: Photographer in the Netherlands.
Let's talk!
Hopefully, this page has given you a snapshot of who I am. And what I can do for you as a portrait photographer in The Hague. If you'd like to discuss your portrait needs, please don't hesitate to get in touch by calling +31 (0)6-51520360 or emailing info@wilmardik.nl. I'd be happy to create something wonderful for you or your team!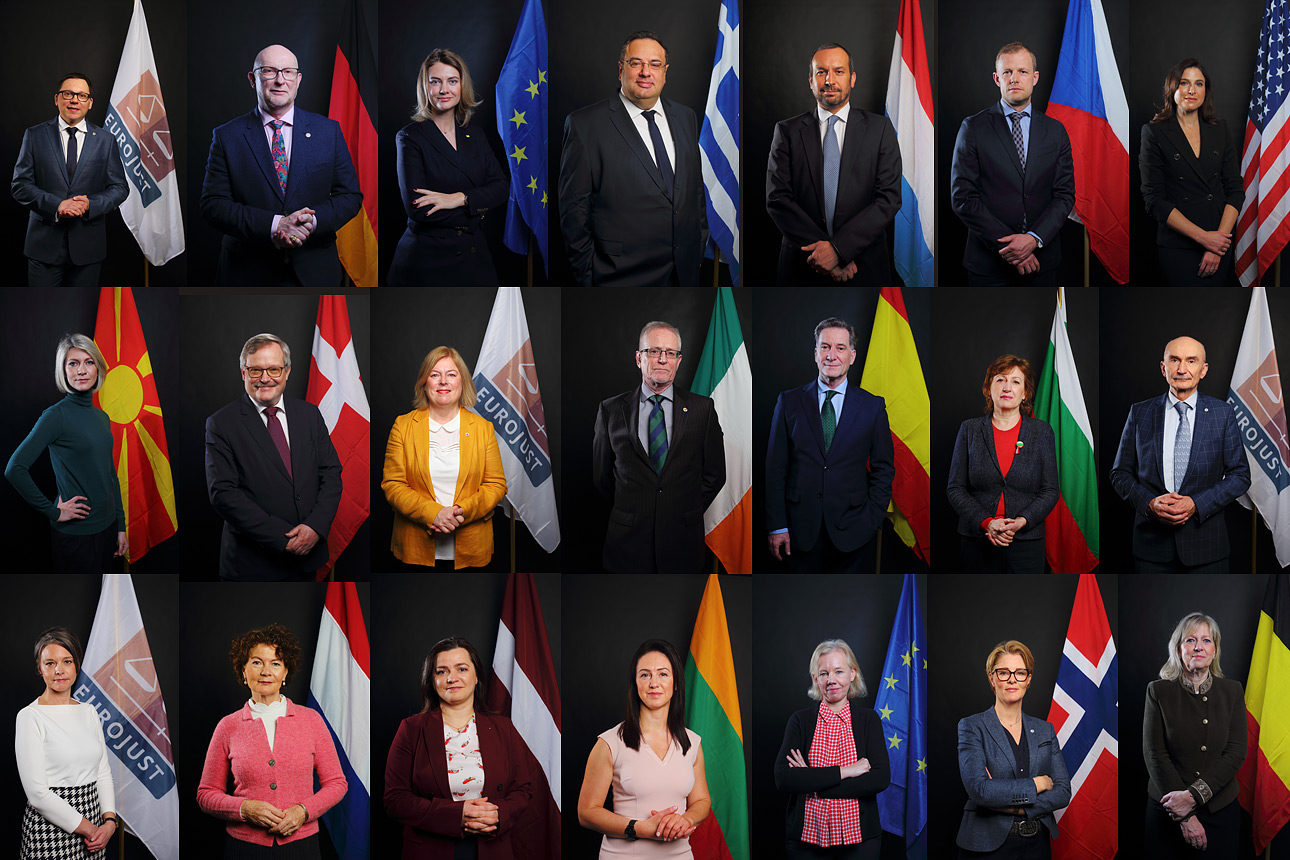 ---
---
Andere blogs over fotografie